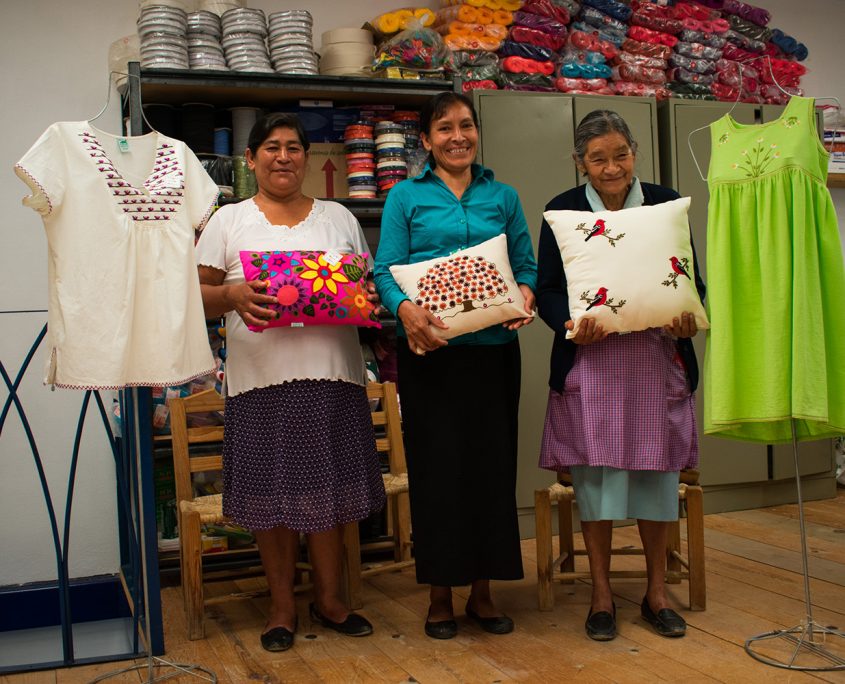 WOMEN EMBROIDERING FOR NATURE
Beautiful fabrics and fine needlework are offered at the women-owned Embroidery with Nature Motifs workshop.
The business was established in 2004, and now employs 30 women from La Colgada (located 1.5 hours from Jalpan de Serra) and the surrounding communities. Some women come from far enough that they have to walk several hours to get to the workshop. However, while the commute may be long and difficult, it is worth it, since women get the opportunity to share their creativity and passion, all while learning how to manage a business.
The women also run a restaurant for visitors who want breakfast or lunch. If you are planning to visit and eat there, please let us know at least two days in advance so that the women can buy the supplies that they need to prepare a meal.