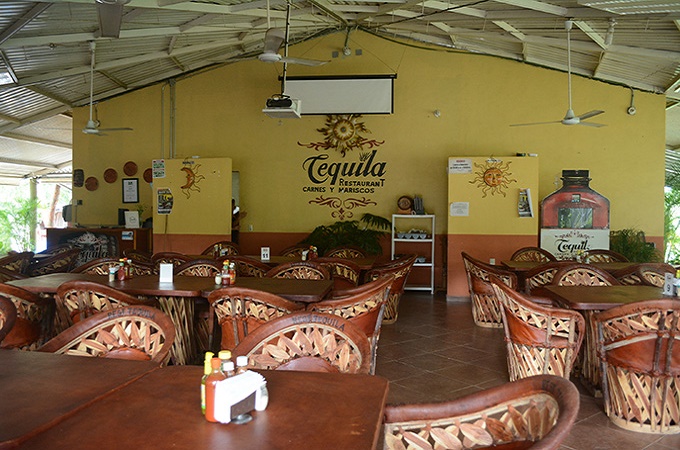 Delicious cuts of meat, seafood, cecina (thinly sliced, salted meat), acamayas (freshwater shrimp), and tilapia that you can catch yourself just outside the restaurant, are the specialties at Tequila, where you will always find music and a table ready and waiting for you.
The restaurant maintains a flock of chickens and uses their eggs in the kitchen, meaning that you can enjoy fresh, local eggs as part of your meal.
They are open from Monday to Sunday, from 10:00 AM to 9:00 PM.