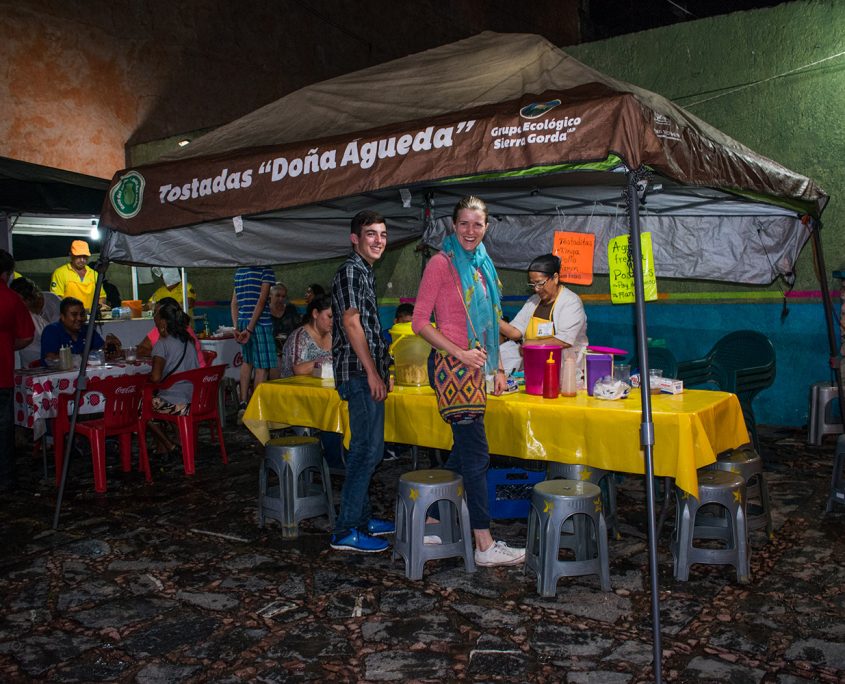 In the morning you can enjoy a great variety of tamales. To drink ask for the traditional atoles of teja (made from toasted sunflower seeds ground with sugar and cinnamon to make an energizing drink) and avena (made from oats, milk, and sugar), or a coffee. Only a few meters away, Tamales Huastecos offers tamales wrapped in banana leafs and made with frijol sarabanda, a type of black bean characteristic of the State of San Luis Potosí.
In the morning you can find the food stands between 6:00 AM and 1:00 PM.
At night, just down the street at Placita del Sabor, several open air food stands serve up a great variety of tacos every day until 1:00 AM. Even late at night, these stands bustle with customers looking to fill up on delicious tacos full of onions, chili peppers, cilantro and the meat of your choice.