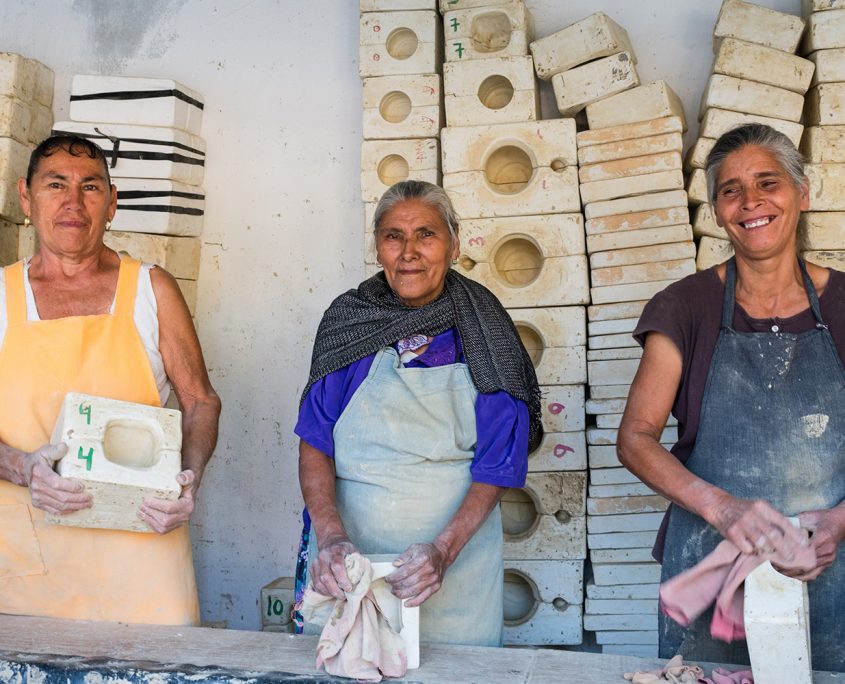 LAS MARIPOSAS CERAMIC WORKSHOP
This community micro-enterprise brings together women artisans from Soledad de Guadalupe to create beautiful ceramic pieces. The workshop provides a space for expert potters to pass on their knowledge of the region's traditional pottery, as well as of the newer techniques that enable creation of more complex and durable designs.
The workshop also provides women with an opportunity to earn an income by selling their work to both tourists and local markets.
Visitors to the workshop do not only have the opportunity to purchase the pottery, they can also experience local culture and test their own skills by taking part in beginner workshops, all while supporting this growing business.