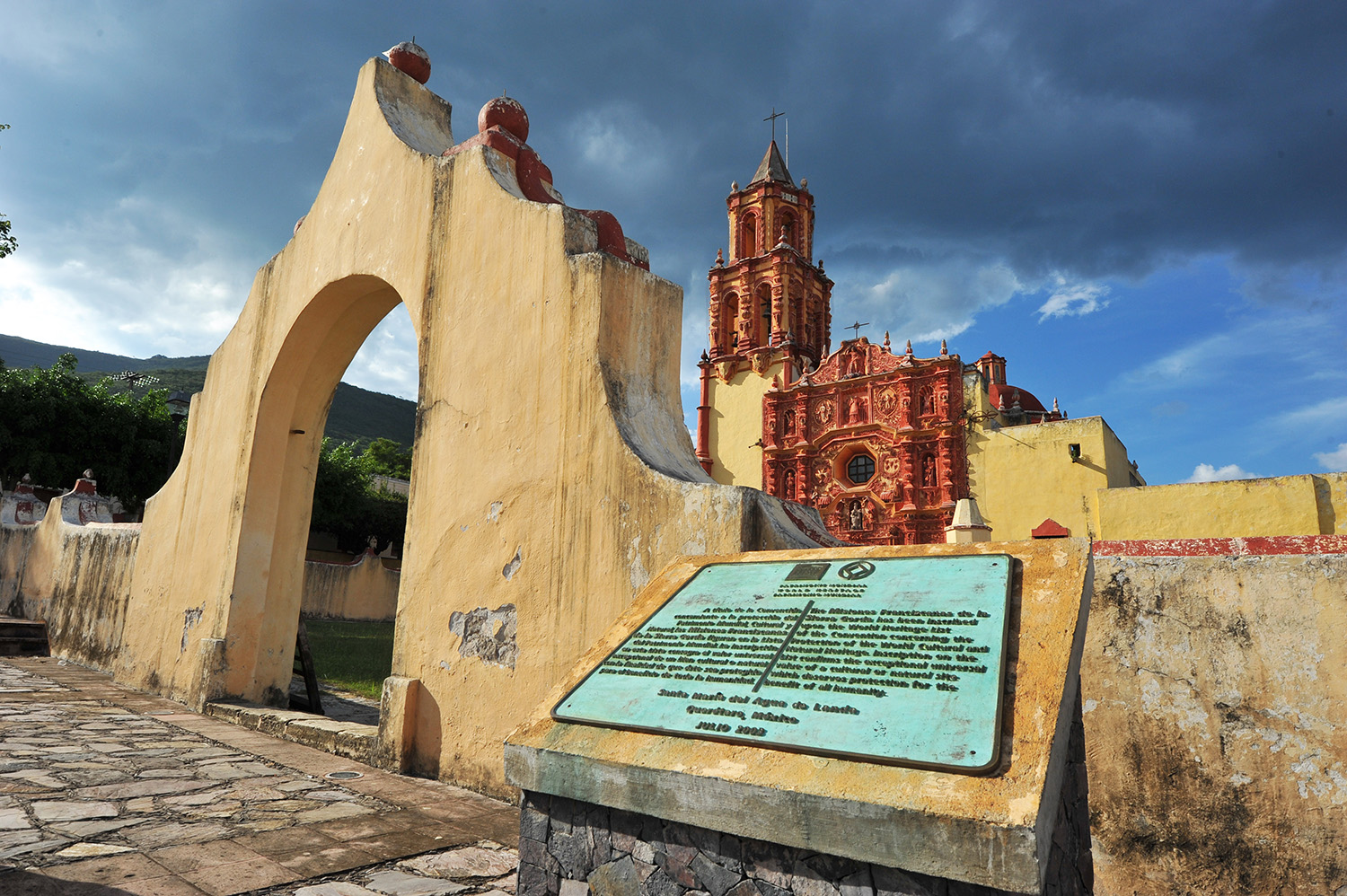 LANDA DE MATAMOROS MISSION
Landa de Matamoros Mission was constructed between 1761 and 1770. Although the identity of the principal architect is unknown, it is believed that construction was done in phases by several Spanish monks, amongst whom Miguel Campa, who resided in Landa between 1761 and 1764, is best known.
Perhaps it is the involvement of several monks or the fact that Landa Mission was the last to be completed that explains why the iconography of its facade is more ostentatious compared to others in the region. It is believed that the façade's imagery symbolizes the divine wisdom of the City of God.