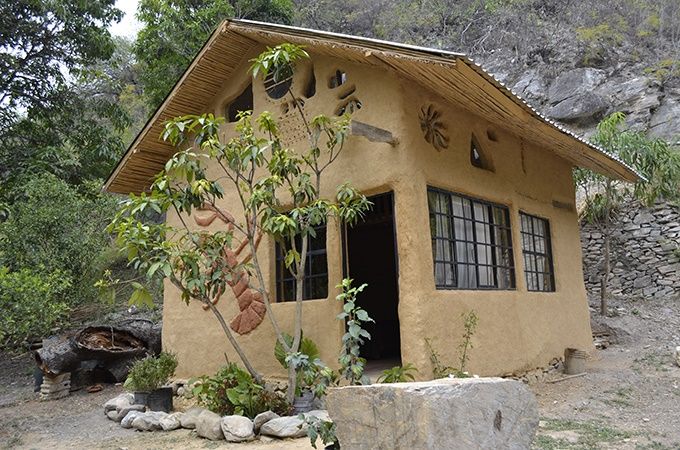 The cabin was built using eco-construction techniques and locally-sourced materials in order to minimize its environmental impact. It is a perfect place to relax.
There is a stream in front of the cabin that provides habitat for an endangered species of freshwater crawfish. In honor of these crustaceans, the owners drew a silhouette of one on the facade of the cabin.
In addition to the impressive ex-convent of Bucareli, the adrenalin-lovers can enjoy an 8-kilometer long zip line course made up of nine zip lines and two hanging bridges.