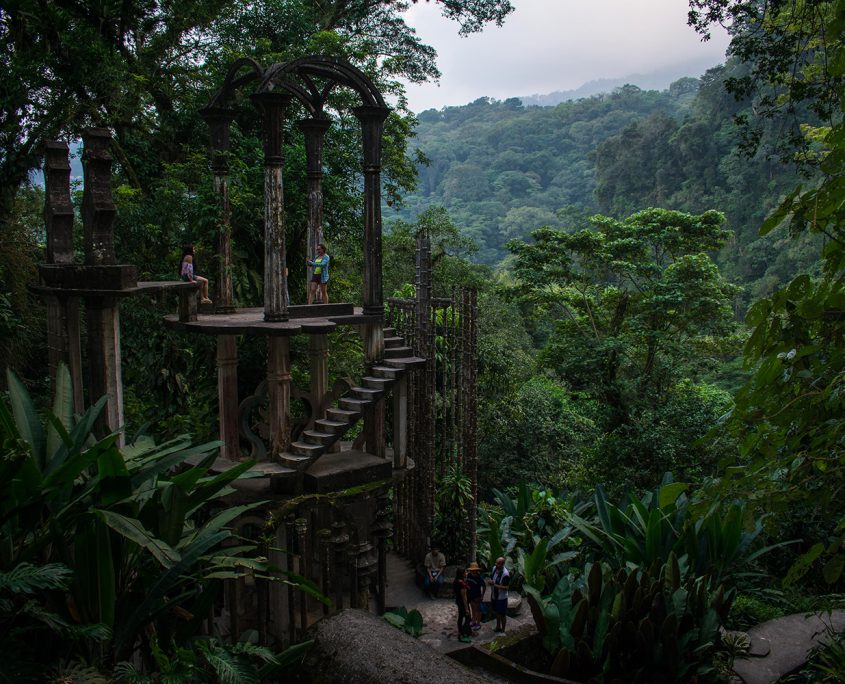 EDWARD JAMES'S SURREALIST GARDENS, LAS POZAS
Located in Xilitla, in the neighboring State of San Luis Potosí, Las Pozas is an incredible sculpture park created by Edward James, the somewhat eccentric English poet and patron of surrealist art. Construction of Las Pozas began in 1962, and continued until James' death in 1984.
As its name suggests, Las Pozas ("the pools" in Spanish) features nine stepped pools created from waters that flow naturally through the property. The gardens themselves – which ended up occupying more than 20 hectares of lush tropical forest – contain more than thirty concrete structures, some more than four stories high, ranging from plant sculptures and winding staircases to gothic- and oriental-style monuments.
Visitors will find James's love of orchids, the rich vegetation of the Huastecan jungle, and the surrealist movement all reflected in the design of this most amazing garden.