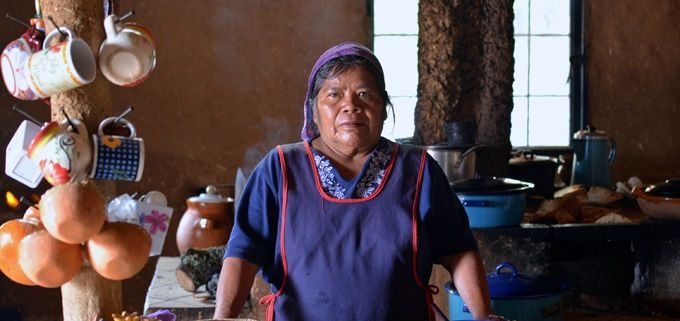 FONDA LAS MANZANITAS
In the highest reaches of the Sierra Gorda, surrounded by pine and oak forests, finish off your trip to the Sierra Gorda with a visit to this traditional restaurant. During the rainy season, there will be dishes made with delicious wild mushrooms and fava beans waiting for you.
FONDA DOÑA MARY
On the edge of the highway, look closely for the Fonda Doña Mary. The lovely owner after whom the restaurant is named will be waiting for you with fresh tortillas, stewed beef with garbanzo beans, pork, and eggs prepared as you like.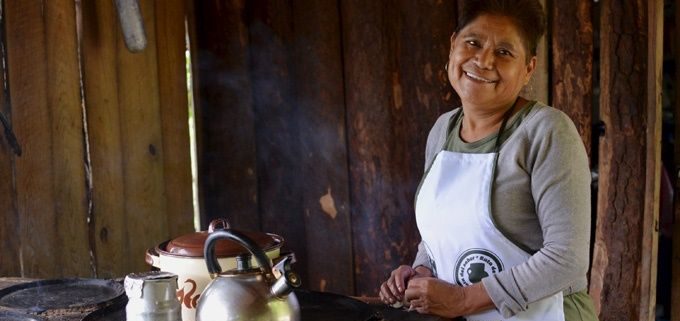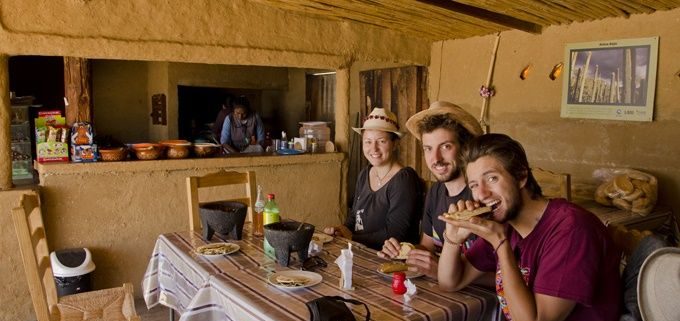 FONDA LA CABAÑA
This fonda became an almost obligatory stop before or after visiting the Bucareli Mission. Enjoy a variety of local specialties, including a bean stew with nopales (prickly pear cactus pads).
FONDA DOÑA CHOLE
Less than 10 minutes from Jalpan de Serra, this traditional restaurant offers a variety of tacos, quesadillas, and gorditas with handmade tortillas and coffee.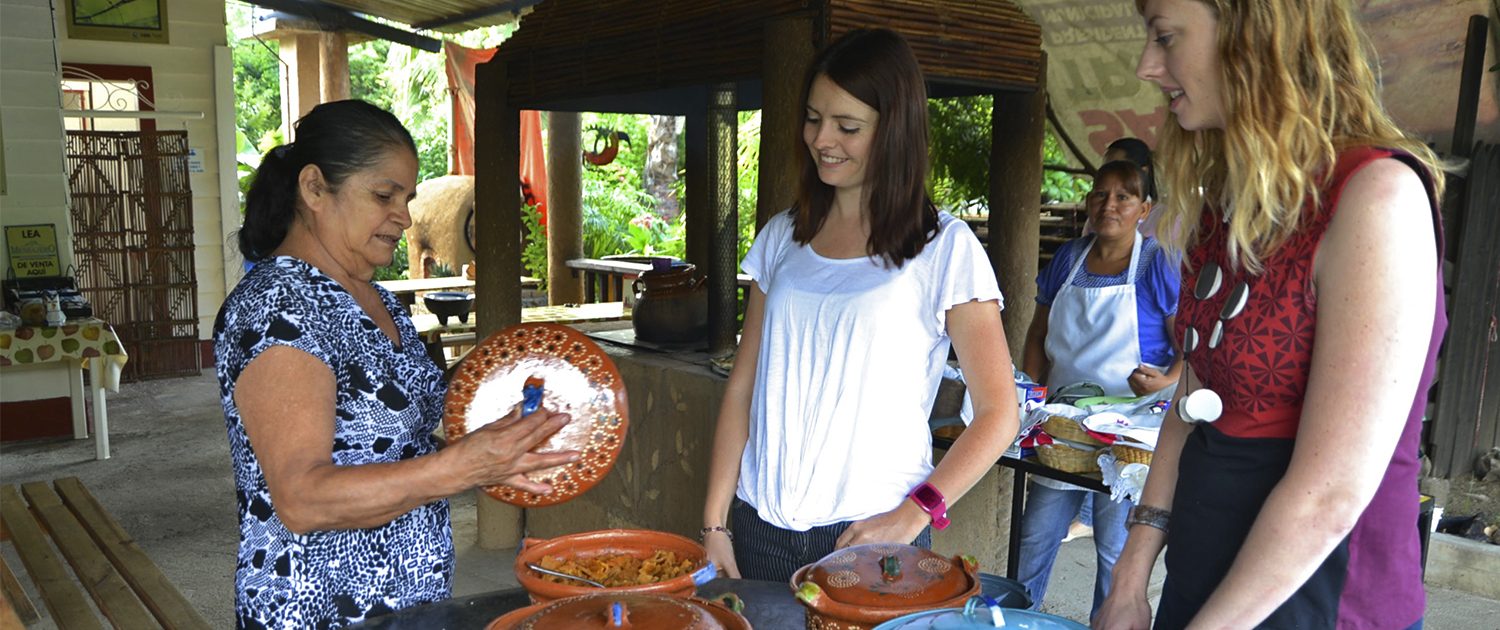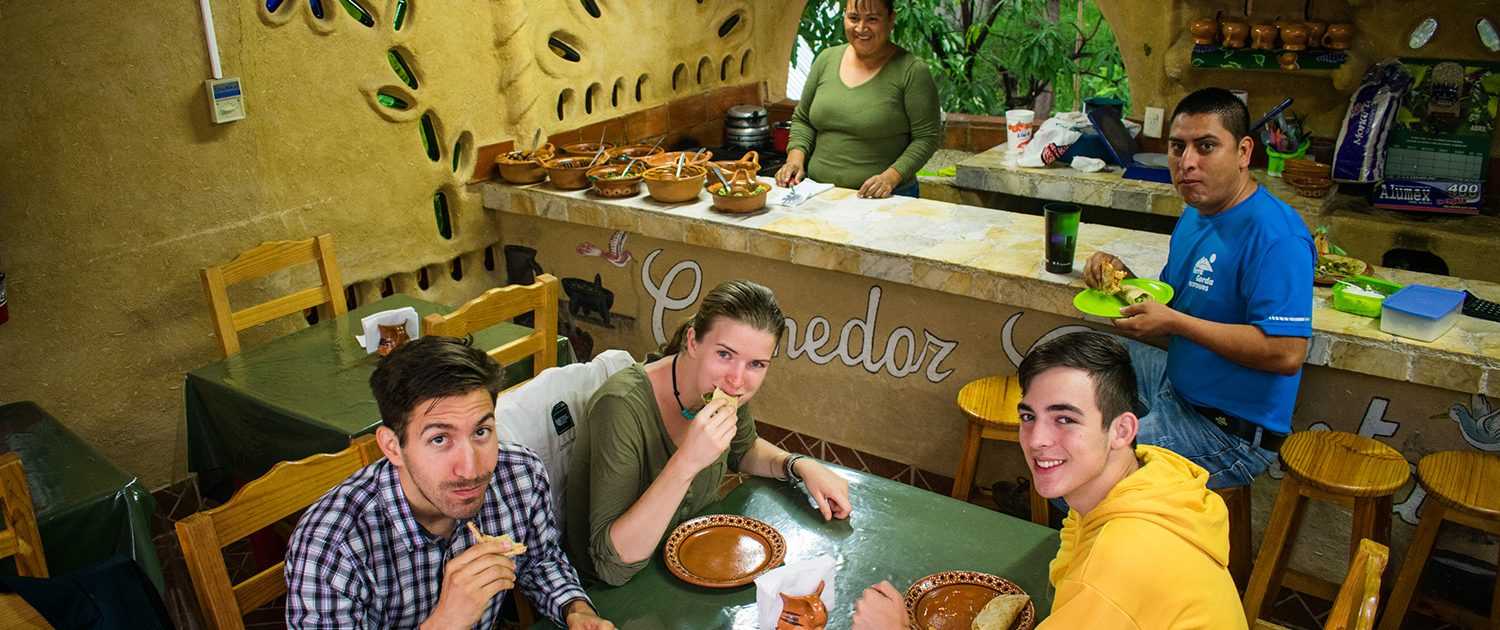 COMEDOR CONCHITA
In this attractive restaurant that was built using green construction techniques, they serve delicious gorditas with a variety of fillings including chicken in tomatillo and chili sauce, nopales (prickly pear cactus pads), chicharrón (stewed pork rinds), potatoes, eggs with chorizo, poblano peppers and cheese, beef and potato hash etc. They also offer tacos, sopes, and quesadillas.
COMEDOR LA ENCINA
Here, you can fill up on refried or stewed beans, potatoes in salsa, revoltillo (eggs cooked with chili peppers), fresh-made tortillas, sweetbreads, coffee, and several types of herbal tea (lemongrass, mint, pennyroyal…).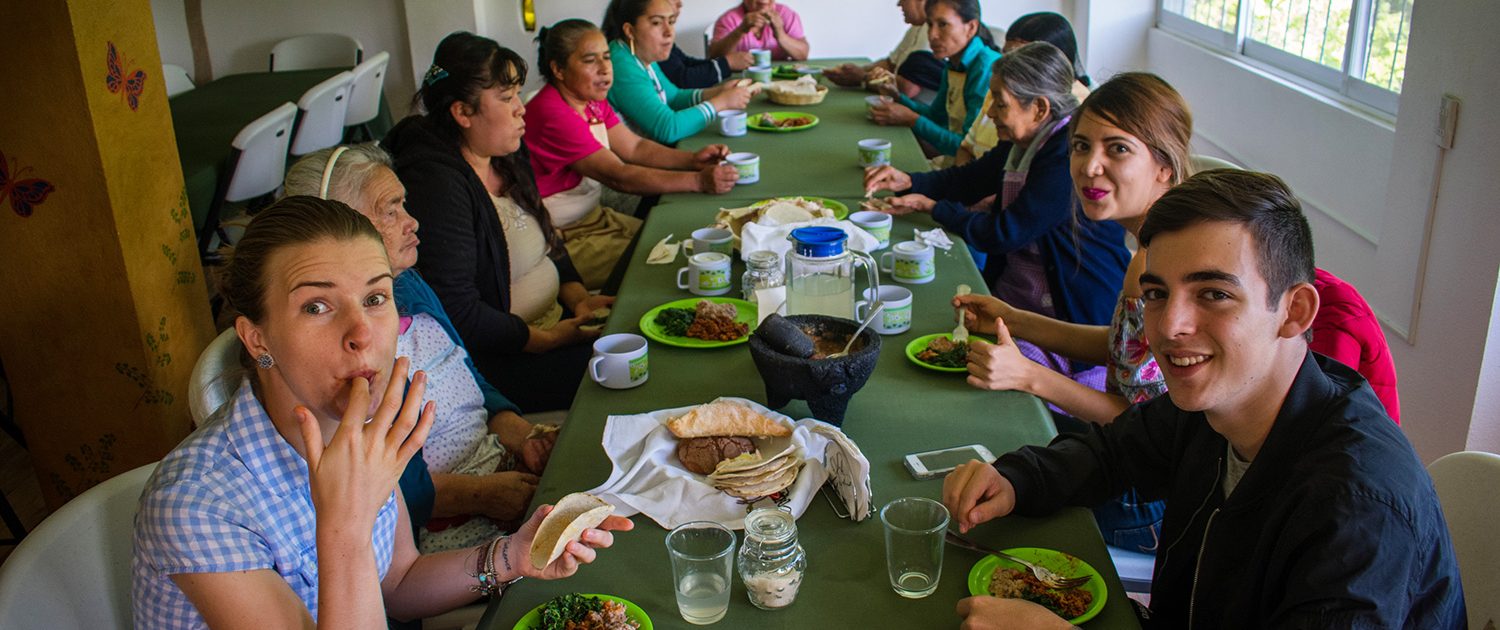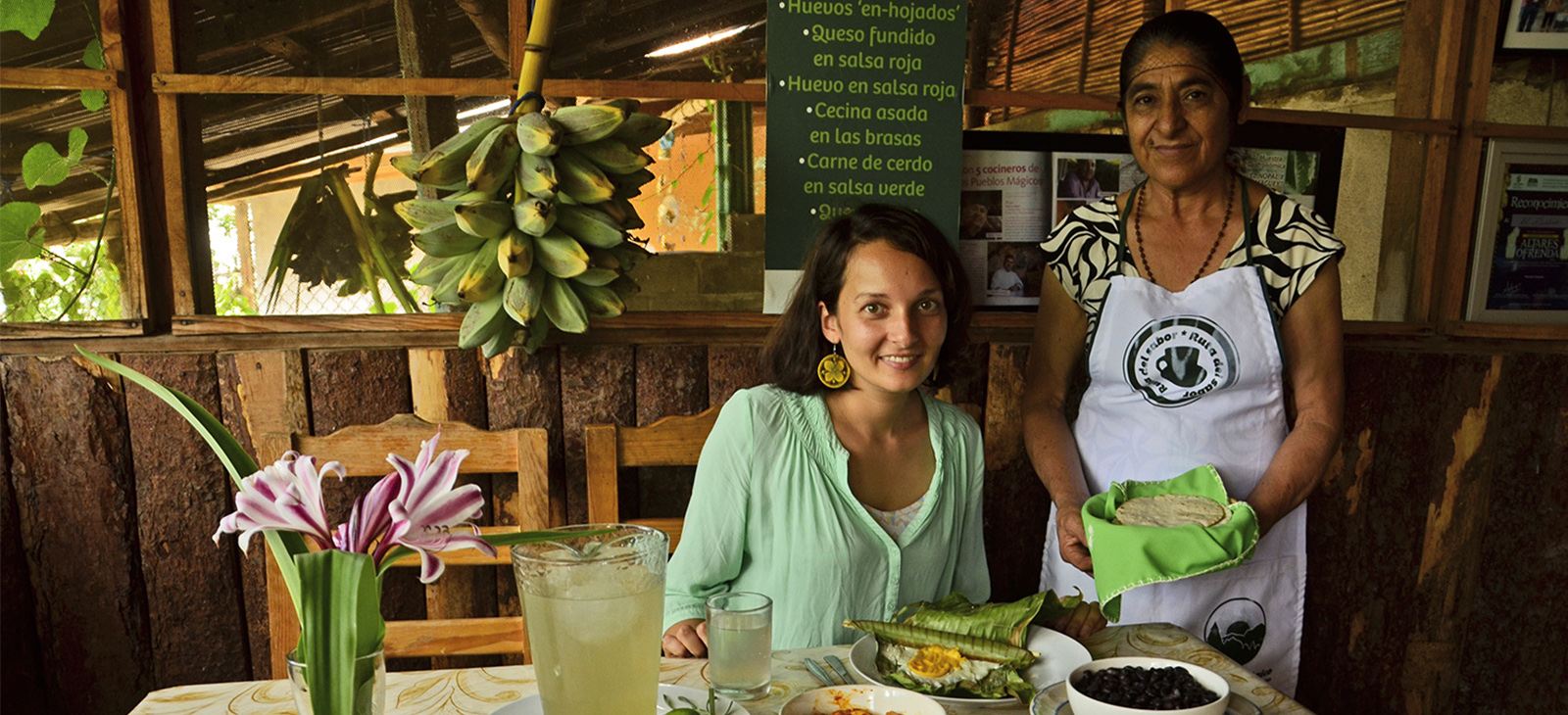 FONDA LAS ORQUÍDEAS
In this traditional restaurant, Doña Oralia will offer you a great variety of regional specialties, including barbecued cecina (thinly sliced, salted meat), cheese fondue in red sauce, and revoltillo (eggs cooked with chili peppers).
RESTAURANT TEQUILA
Delicious cuts of meat, seafood, cecina (thinly sliced, salted meat), acamayas (fresh-water shrimp), and tilapia that you can catch yourself just outside the restaurant are the specialties at this restaurant, where you will always find music and a table ready and waiting for you.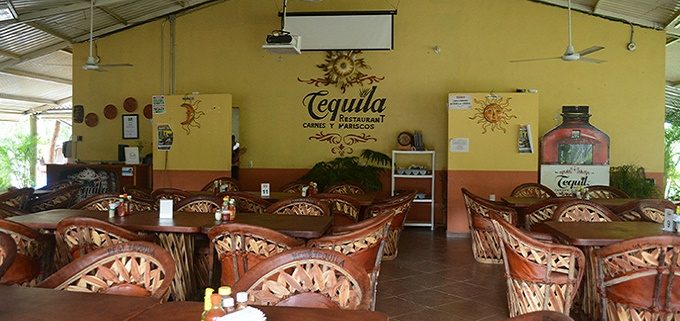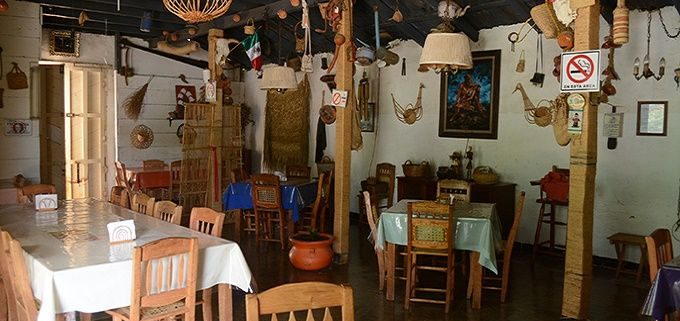 RESTAURANT LUPITA
This restaurant is one of the gems of the Sierra Gorda. The decor alone is worth the visit, with walls adorned by regional artifacts, including hand tools and ponchos woven from strips of palm leaves.
RESTAURANT CHAVA
This restaurant offers traditionally prepared cecina (thinly sliced, salted meat) and perfectly prepared enchiladas serranas (enchiladas prepared in the local style), among other dishes. It is conveniently located on the way to Xilitla or San Juan de los Durán.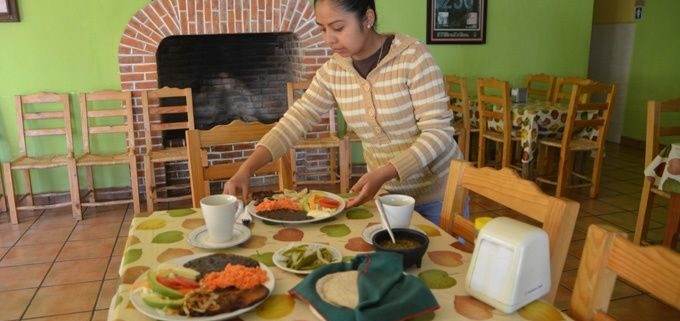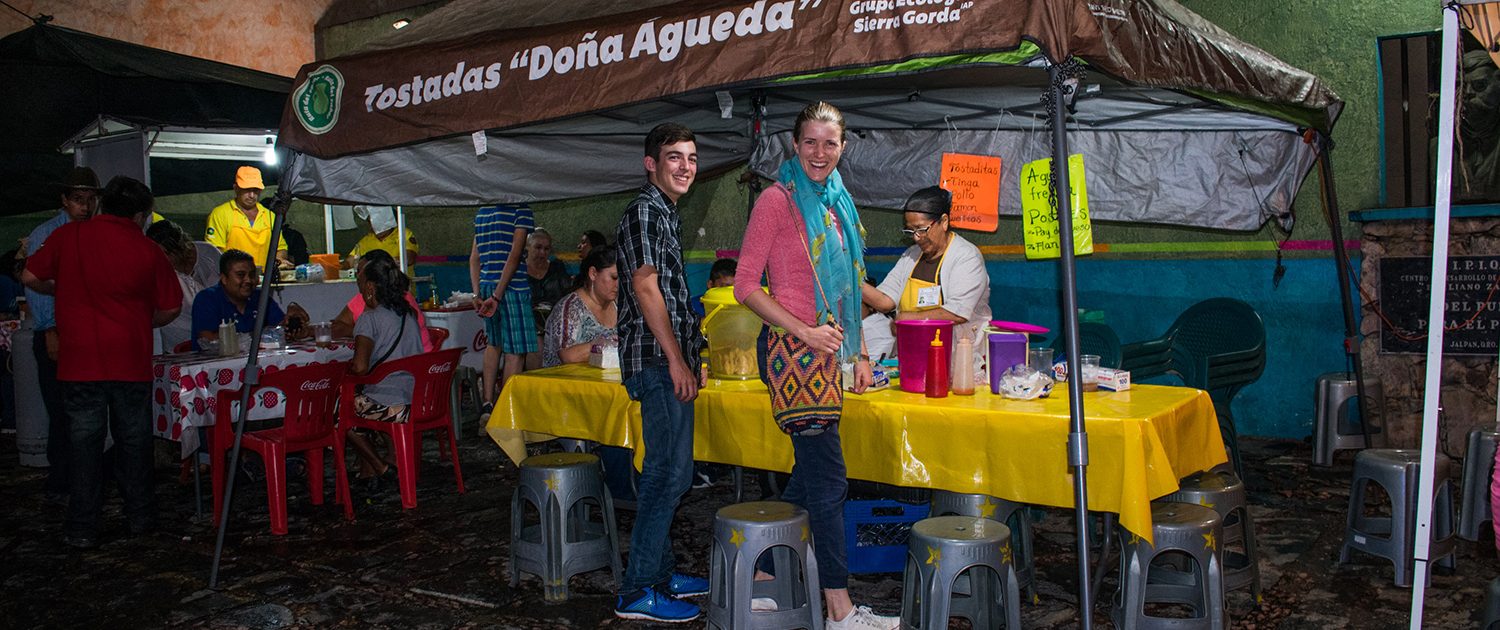 PLACITA DEL SABOR
In the morning you can enjoy a great variety of tamales and atole of teja. In the evening try Don Cache's delicious tacos that already became a tradition in Jalpan de Serra.
RESTAURANT VICKY
Just off the Jalpan de Serra's main square, Vicky's specialties include a variety of meat cuts and other traditional Mexican dishes. You will find a traditional Serrano ambience.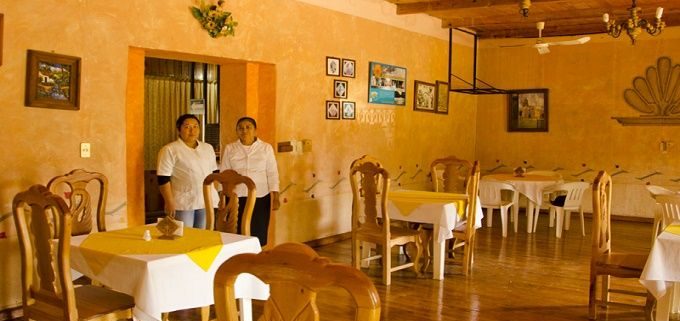 Alliance for the Sierra Gorda
Location
ADDRESS
Av. La Presa S/N Barrio El Panteón,
Jalpan de Serra, Qro.
TELEPHONES
+52 (441) 296 0700
+52 (441) 296 0242
+52 (441) 296 0229
OFFICE SCHEDULE
Monday – Saturday: 08:00AM – 08:00PM
Sunday: 09:00AM – 02:00PM